Let me highlight to you in summary , how long did Telekom Malaysia (TM) took to upgrade my Streamyx home ADSL line from 0.5Mbps -> 1Mbps :
a) Applied for upgrade via phone call to 100 TM support : 29/July/2011 (Friday)
b) Telekom promised upgrade completion duration : 10 working days , thats about 12/Aug/11
c) Actual upgrade completed : 27/Aug/2011 (Friday) --> Thats about more than 20 working days !
What do you think about that , folks ?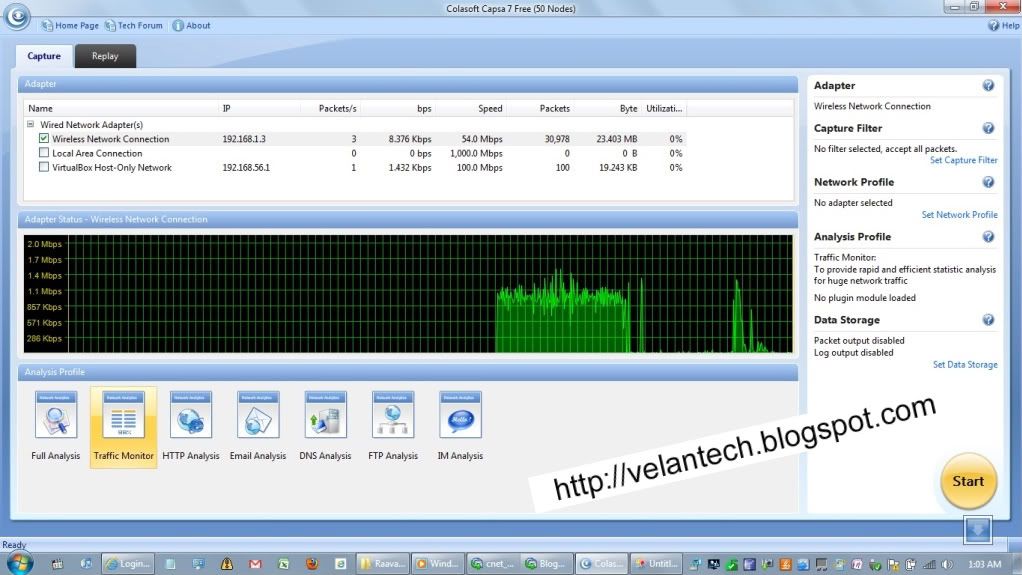 The bandwidth reading from my laptop using Colasoft Capsa 7 network tool -- 1 MBPS !