My in-laws PC had a malware issue.
Symptoms :
- Browser windows popping up showing gambling and spam related websites.
- Idle browser windows suddenly redirected to porn sites
These nuisances was affecting the browsing experiences, and it is annoying. I realised I needed to use a anti-malware tool to get rid of it. The PC was already running Microsoft Security Essential (MSE), but that did not detect & remove the malware involved, after running several scans.
As such I used the Norton Power Eraser (NPE) :
a) It goes deep into Windows registry & processes to check malware , spyware & rootkits ( these are tough to remove malicious applications).
b) It is free to use & download , you can Google it to download the software
c) The scanning process does not take long , and it is thorough in removing these malware
After I ran a scan (normal + rootkit option, need PC reboot) using the NPE, some viruses were detected & removed. The scan did not take long , about 5 minutes. Oddly enough , the PC was running Microsoft Security Essential (MSE , a freeware anti-virus from Microsoft ), and MSE did not detect these. Hmmm….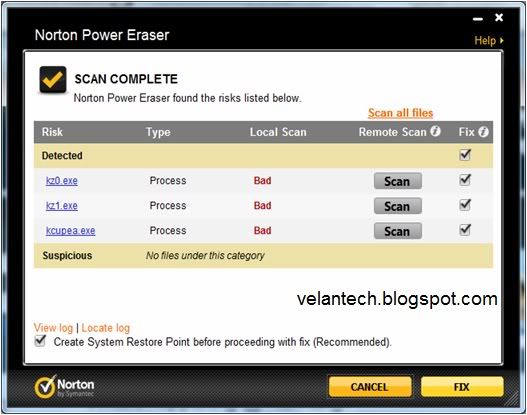 NPE Scan result ( gotcha you viruses !)
Well guys, you can use NPE for quick removal of stubborn viruses/worms/malware/spyware/rootkits which is not detected by your standard AV software.
Ciao !